Exceptional Music Education
Music Lessons at an Affordable Price
Give your loved one the gift of excellent music education with lessons at The Happy Piano. Our full-service music studio in Fredericksburg, VA offers a variety of music lessons to students of all ages and levels. Lessons are priced at a fixed monthly rate of $130 per four- week month. If there is a fifth week, an extra fee of $30 is added to the tuition. Before committing to lessons, we welcome anyone to try a class of their choice for a one-time fee of $30. Check out our variety of services and class schedules to choose the one that fits your needs best.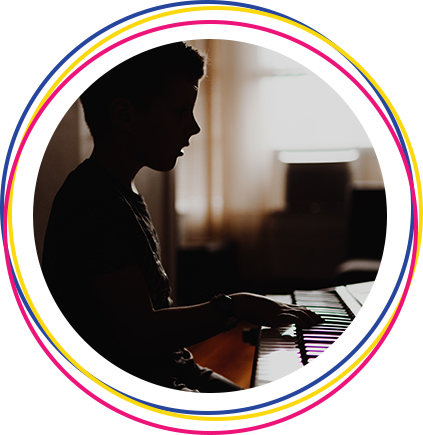 Our Approach to Teaching and Learning
The Happy Piano offers custom-tailored lessons to both private and group classes. We believe everyone learns differently and should be allowed to learn at their own pace. Our teachers will custom-make and plan lessons that are unique to the student's needs. No lesson is alike, and we believe this helps students grow and learn at a faster rate and in a more enjoyable environment.